Teaching resources from past projects
AAMT has developed sets of resources for maths teachers over the years. In this page, we provide some of the materials that have been produced in past projects.  While these projects are now completed, teachers still find the content a useful additional resource for their classrooms.
Looking for ideas to help your teaching? What's in your top drawer? Rummage through these drawers for
expert advice
teaching suggestions
classroom activities
Topic areas include Fractions; Mental computation; Patterns; Reasoning; Statistics; Geometric reasoning.
Visit Top Drawer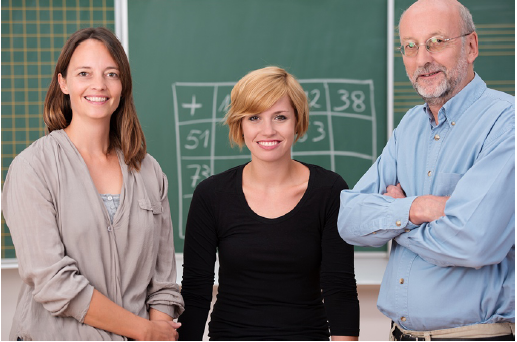 A teaching and learning resource, and a professional learning tool for educators working with Aboriginal and Torres Strait Islander learners in mathematics education
Make It Count is about a way of thinking – and a way of doing.
It offers pathways, possibilities and ideas for schools and professional learning communities to make their own inroads and innovations into improving mathematics and numeracy learning outcomes of Aboriginal and Torres Strait Islander learners.
Visit Make It Count
AAMT Standards for Excellence
The AAMT Standards for Excellence in Teaching Mathematics in Australian Schools were developed in a widely consultative process between 1999 and 2001 and were adopted by the Australian Association of Mathematics Teachers at its Council Meeting in January 2002.
They represent the national consensus of the teaching profession and describe the knowledge, skills and attributes required for good teaching of mathematics.
The Standards are organised into three domains:
Professional knowledge
Professional attributes
Professional practice
Each of these is shaped by and inter-related to the others. The Standards do not seek to advantage a particular style or approach to teaching – diversity is necessary and encouraged through the Standards. The AAMT is committed to high standards, not standardisation.
Taken as a whole, the Standards materials are a framework for teachers' career-long professional growth.
At its Council Meeting in January 2006, the AAMT Council approved the development and publication of an updated version of the Standards, pending review and possible revision. The 2006 version contains updated contextual information about the Standards and their use; the text of the actual Standards is unchanged.
Standards for excellence in teaching mathematics in Australian schools (2006)
The AAMT Standards for Excellence in Teaching Mathematics in Australian Schools were first adopted and published in 2002. They were reprinted in 2006: the text of the Standards themselves was unaltered, but the explanatory notes were updated to reflect the current situation.
Elaborations
An annotated version of the AAMT Standards for Excellence in Teaching Mathematics in Australian Schools, with key words and phrases linked to further explanatory text. Feedback from teachers and others indicated that a number of terms used in the Standards need to be discussed in more detail to make the emphases explicit.
Elaborations are provided for key words and phrases in each of the three Domains.
Domain 1: Professional knowledge
Domain 2: Professional attributes
Domain 3: Professional practice
There is a small collection of materials and approaches that use or link to the AAMT Standards that teachers can use — individually and in groups — to support their professional learning.
Metaphor activity
"What is a good teacher?" is a short activity — maybe an 'ice-breaker' — to get a groups of teachers of mathematics talking about the complexity of their work.
Self-assessment form of the Standards
We have developed a version of the Standards that allows teachers to self-assess their knowledge, skills and attributes. In the AAMT Standards Self Assessment teachers respond to key elements of each standard against three scales:
the importance of that element to them in their current teaching setting;
their own evaluation of their performance in relation to the element; and
setting a priority for improving in relation to the particular element.
Standards Self Assessment form
Version of the Standards that allows teachers to analyse their skills and set priorities for improvement.
Tips regarding using the Self Assessment tool
Some guidelines for using the AAMT Standards Self Assessment and other information.
The resources available were developed by small projects of AAMT over the years. Teachers may find them useful.
The Units of Work are delivered as downloadable Word documents so that teachers can customise them for use in their classroom.
They include references to electronic resources (software, websites and items from The Learning Federation collection of online resources), print resources (many include worksheets for students to use) and other physical resources. There is a brief outline of each unit below including suggested year level(s).
Teachers from around the country were involved in this work (see acknowledgements below).
[Year 1] Counting on, counting back
The beginning of this unit focuses on ensuring that students have basic foundation skills, and an understanding of both what the number line means and the forward and backward number sequence. They then progress to developing conceptual understandings of place value, specifically tens and ones. Once these foundation skills have been mastered, students are introduced to the strategies of counting on and then counting back.
[Years 2-4] Going places
In this unit of work students visualise and plan routes, understand and use the language of position and give and interpret directions using a variety of formats and resources.
[Year 3] Area and perimeter
This unit allows students to explore the beginning concepts of perimeter and area, including the formal units of cm, m, cm sq, and m sq and to learn the differences between these measurements.
[Year 4] Multiplying and dividing with arrays
This unit explores the concepts of multiplication and division and offers students strategies to perform these operations.
[Years 4-5] Cities taking shape
Students develop their knowledge of 2D and 3D shapes, and the relationships between them. They learn about how a 3D shape can look different when viewed from different positions. Students use knowledge and skills gained through the unit to design and construct a 'model' city or town block.
[Years 4-10] Telling the time
This unit introduces the formal measurement of time using the terms 'o'clock', 'half past', 'quarter past' and 'quarter to' and their representation on an analogue clock. It is specifically for students with autism spectrum disorders (ASD), so the learning experiences offered are structured, methodical and sequential and require one-to-one instruction.
[Years 5-6] Graphs and data
This unit of work explores why we need data, and how to collate, present and analyse it to extract the information it offers.
[Years 5-6] Chances are
This unit explores the mathematics of chance. Discover the language of chance and how it affects our decisions. Explore the notion of probability, and how we can influence this.
[Year 6] You say data, I say data
This unit introduces the students to a variety of graphs. They will examine examples of various types of graphs and then conduct their own surveys to collect and present the data in a specified form.
[Years 6-7] Places for polygons
This unit of work investigates the geometric properties of buildings to develop students' understanding of polygons.
[Years 6-8] Take a chance
This unit provides students with a real life context to investigate the language of chance and how events may be manipulated to alter the chance of something happening. It also introduces the use of fractions, decimals and percentages when looking at probability.
[Years 7-8] Fraction action
In this unit of work students move from working with tenths, hundredths and thousandths to relating common and decimal fractions and percentages.
[Year 8] Investigating us
This unit is designed to enable students to design and conduct simple surveys, collate the data into appropriate tables, identify the types of graphs that are suited to display the data sets depending on the number and types of variables, select appropriate display formats to represent the data and interpret data from the graphs and tables. It utilises students' natural interest regarding themselves and where they 'fit in' in relation to their peers.
[Years 8-10] Turn up the volume
In this unit of work students explore and explain the connections between the surface area and volume of different shapes and how each attribute is measured.
[Years 11-12] Periodic functions
This unit focuses on periodic functions and is part of a university preparation course for those aiming to study mathematics and science courses such as engineering.
Acknowledgements
AAMT would like to thank the following people for their contributions to this collection of resources.
Melanie Bezear, Calwell Primary School, ACT
Jane McAlpine, Chapman Primary School, ACT
Anne Pillman, Marryatville Primary School, SA
Stephanie Watts, Trinity Catholic Primary School, NSW
Thomas Psomas, All Saints Grammar School, NSW
Gayle Cann, Parap Primary School, NT
Mark Darrell, Hallett Cove School, SA
Nicole Heyder, Atwell College, WA
Lyn Pierrehumbert, Durack School, NT
Shelley Jenkinson, Deanmore Primary School, WA
Bernie O'Sullivan, St Luke's Anglican School, Qld
Wendy Fletcher, Centre for Extended Learning Opportunities
Roxanne Steenbergen, Claremont Primary School, Tas
Michael Macrae, Duncraig Senior High School Education Support Centre, WA
Terry Jacka, St Hilda's School, Qld
Ed Cuthbertson, Lanyon High School, ACT
This is a suite of still images with potential for use in mathematics teaching and learning. Each resource is annotated to provide background and suggestions for using the resource in the classroom. Particular thanks to Matt Skoss and Jeff Baxter for their work on these projects.
The Maths Inside: Highlighting the Role of Mathematics in Society as Motivation to Engage More in Mathematical Activities project (managed by the University of Technology, Sydney) has developed inspirational videos and classroom resources that 'unpack' the mathematics involved in some of CSIRO's leading edge developments in science and technology.
Each set of classroom materials has a video which explains the work of the scientist(s)and the mathematics that they use, plus a suite of activities which further explore the mathematical ideas.