Australian Association of Mathematics Teachers
Supporting teachers of mathematics and promoting mathematics education in Australian schools
Strength in Numbers:
A podcast from AAMT
Join us as we dive into the fascinating world of mathematics education! Available on your favourite podcast app.
Australian Association of Mathematics Teachers
The Australian Association of Mathematics Teachers (AAMT) is the leading organisation representing mathematics education in Australian schools.
The work of AAMT includes: 
AAMT has a new podcast!
Strength in Numbers
Join us as we dive into the fascinating world of mathematics education, exploring innovative teaching pedagogies, sharing classroom success stories, and unravelling the mysteries behind those 'Aha!' moments. Whether you're a maths enthusiast or just looking to improve your teaching skills in mathematics, this podcast brought to you by AAMT is your go-to resource for engaging, sometimes light-hearted, and informative discussions on all things maths education related!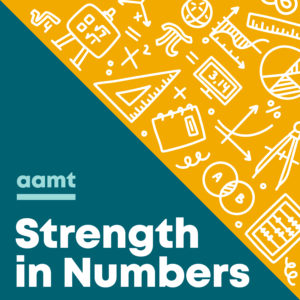 Focus on Maths—a professional learning initiative from AAMT
Focus on Maths is an AAMT initiative that aims to help build equity of access to maths education and improve the maths skills of students across a range of schools in Australia. The program primarily does this by supporting the development of good maths teachers in local communities. The features of Focus on Maths include:
Provides funding for teacher professional learning

Develops teachers' mathematical content and pedagogical knowledge

Targets disadvantaged schools

Tailored to locally identified professional learning needs

Incorporates grants ranging from $2 000 to $30 000.

Helping educators bring maths to life
Banqer High is an experiential learning platform that helps educators teach financial literacy through engaging and educational activities. Our platform offers comprehensive curriculum-aligned lesson plans, allowing you to seamlessly integrate financial literacy into your teaching – and save precious time.
We've made learning about money both engaging and enjoyable, so your students can develop crucial financial skills while having fun. Students will navigate through real-life scenarios in a safe, controlled environment, learning key financial and mathematical concepts along the way. With Banqer High, your students won't just learn about money— they'll experience it.
Banqer High features
Easily deliver curriculum-aligned, deeply engaging financial education that reinforces mathematical learning

Save time with teaching resources that ensure curriculum alignment

Help your students develop financial literacy skills

Engaging and immersive simulated economy that brings mathematical concepts to life
Discover the ease of teaching financial literacy with Banqer High. Equip your students with the financial skills they need, all while enhancing their mathematical abilities.
Interested in bringing the Banqer approach to your classroom? Reach out to our team to get started, or book a 10-minute exploration chat.
Read more from Banqer High.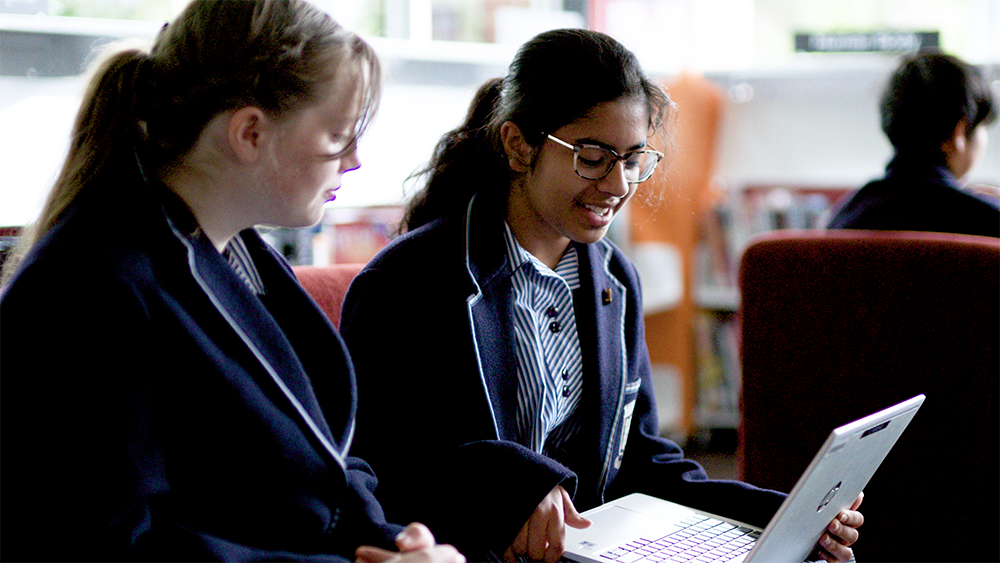 Banqer High lessons
Manage bank accounts and fees

Navigate card fees and debt

Grasp superannuation funds and contributions

Learn about home ownership and mortgages

Develop budgeting skills

Choose insurance providers

Understand risk management

Trade on a virtual stock exchange

Experience virtual job applications

Explore rental processes
Have you ever considered writing a paper for AAMT's journals?
The Australian Association of Mathematics Teachers encourages and supports new writers. Whether you're a classroom teacher, a tertiary mathematics educator, a masters or PhD student, an experienced author or first-time writer, we want to hear from you! If you have an idea for a paper but have some questions about its suitability, send an email to our Editors. They are happy to answer questions and discuss ideas. Email: [email protected]
AAMT publishes two peer reviewed journals:
The Australian Primary Mathematics Classroom (APMC), and
The Australian Mathematics Education Journal (AMEJ).
The APMC publishes papers about the teaching and learning of mathematics applicable to early years (pre-F) and primary school students (Years F–6/7).
The AMEJ includes two sections. Section 1 is suitable for an audience of upper-primary and middle-school teachers and Section 2 is directed toward mathematics educators of senior high school and tertiary levels.
Subscribe to the AAMT Newsletter