Jobs in the future will require complex skills built on a strong foundation of numeracy and maths. This applies to trades, services and technical work. In many disadvantaged communities, especially those in remote areas, schools struggle to give their students the maths education they need for the future. Without a strong foundation education on which they can build, young people in these communities will be left behind.
In many schools, teachers are challenged by the  lack of time and opportunity to participate in professional development. This is especially the case in disadvantaged schools, where teaching relief is unaffordable and the costs of sending teachers to participate in professional learning can be prohibitive. Disadvantaged schools also often have a high proportion of out-of-field teachers for maths. The lack of opportunity for teachers to develop their maths and teaching skills means that students are negatively impacted.
Supporting the development of good maths teachers in local communities is the best way to improve maths achievements in schools. The Focus on Maths program aims to provide funded professional development opportunities for maths teachers in low SES schools who demonstrate a commitment to creating a positive impact on maths teaching and learning within their school and community.
Focus on Maths aims to make funds available to maths teachers in schools with ICSEA below 1000 by soliciting financial contributions from donors. Donor contributions are provided to teachers as professional development grants. Donors can be assured of contributing to the systemic improvement  of maths education in the communities they wish  to support.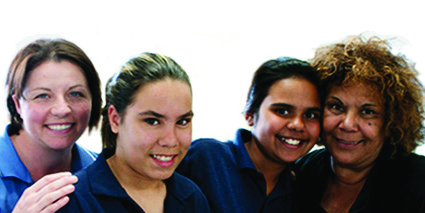 The Focus on Maths program is intended to help disadvantaged and remote schools and their teachers improve capacity for maths teaching and learning.
The program solicits financial donations from companies, government departments, endowments, charitable organisations and any other prospective contributors to build a pool of funds that can be used to support maths teaching and learning initiatives in disadvantaged and remote schools.
These funds are made available through the distribution of competitive grants that support initiatives that have a positive and systemic impact on maths learning outcomes for students. Schools or teachers may submit an application for a grant.
Some funds may be accessed through a general application process.  Other funds may have specific conditions attached, for example the donor may wish to restrict them to a locality or type of program.  This will be made clear when the funds are listed.
The process for accessing the funds is as follows:
A school or teacher submits an application for a project that build maths teaching and learning capacity in the school or community. This may include professional learning for teachers, strengthening leadership in maths teaching, development of resources and other initiatives that improve maths learning outcomes for students.
Schools with an ICSEA below 1000 or teachers working in these schools may apply. This may include an individual teacher (if supported by their school), a group of teachers or the school itself. The applicants may be supported by other parties, for example a professional training provider may work with a disadvantaged school to conduct professional development workshops for staff.
In all cases, the funding for successful applications is remitted to the school. The school will then disburse the funds to the grant recipients and service providers.
Application rounds will be advertised with deadlines. These rounds will depend on the amount of funds available to the program.
Applications are submitted using a template that is provided. All sections must be completed, and authorisation obtained from the school principal.
Budgets must be clearly shown and applicants must ensure funds are acquitted at the end of their projects.
The applications in each round are assessed by an AAMT committee. Besides meeting any specific criteria set by donors, the committee will expect applications to address the following questions:

What are the needs or deficiencies in maths learning in the school or local community that the initiative addresses?
How will the proposed initiative or project address these needs?
What is the expected impact and how will it improve student learning outcomes in maths?
What is the ongoing or systemic improvement?
Is there any impact beyond the school?
Is there any mechanism to collect evidence for the impact of the project?
Is there any in-kind contribution from the school?
Are there any outcomes that can be shared more widely with the maths education community?
Is the project supported by the school leadership?
At present, AAMT is seeking to build up a pool of funds that can be provided to teachers as grants. We are unable to open an application process until enough donation contributions have been received.
Focus on Maths is a program run by the Australian Association of Mathematics Teachers that aims to improve mathematics education in disadvantaged schools.
Disadvantaged schools are those with an ICSEA value of below 1000 (ICSEA is Index of Community Socio-Educational Advantage, an indicator of the socio-educational backgrounds of students). Such schools often lack the resources and expertise to provide the education in mathematics that the students need for their future. Focus on Maths is intended to address these educational needs at the teacher, school or community level.
The program allows schools or individual teachers to apply for grants to improve the teaching and learning of mathematics. The grants should aim to build mathematics teaching and learning capacity in the school by funding professional training for teachers, new resources or similar activities. Grants are awarded on a competitive basis for proposals that have the most impact on mathematics learning outcomes for students.
AAMT is seeking donations from organisations that wish to support maths education in disadvantaged schools. Donations help to maintain a pool of funds from which grants can awarded. There are a number of ways in which donors can contribute:
A general donation to Focus on Maths. General donations help to maintain funds for the program so that maths education grants can be awarded to schools and teachers where the need and impact is most significant. Donors can be assured of a rigorous award process.
Donors may wish to specify terms for accessing their funds, for example they may wish to support a particular school, locality or type of program. In this case, only applications that meet the eligibility requirements of the donation will be considered.
While all contributors to the program will be publicly recognised, donors that provide ongoing support with specific terms may wish to have named grants, scholarships or programs that they are funding, for example Company ABC Professional Development Grant for Indigenous Teachers in South Australia.
Donors may wish to participate in the selection and award process for grants that they are funding. They may also gain recognition in any award ceremonies, publications or other outcomes arising from the grant.
AAMT very much welcomes any other suggestions or programs that prospective donors may wish to propose.
AAMT works in partnership with Schools Plus, a national charity that connects donors with schools in disadvantaged areas to improve student outcomes (schoolsplus.org.au).
Funds can be contributed either directly to AAMT or via Schools Plus for those organisations that wish to claim tax relief*
*AAMT does not enjoy DGR 1 status. However, Focus on Maths is offered in partnership with Schools Plus, which does have DGR status. Any funds remitted to Schools Plus will be directed to Focus on Maths (with an auspicing fee of 7.5% + GST deducted). 
Examples of donations
A mining company operates in a regional town in Western Australia and wishes to support the local schools. The company recognises the importance of maths education, particularly as it has ongoing demand for technicians, data scientists and engineers all of whom require skills in maths. It donates $30 000 per year to support access to online maths learning resources for the schools and the participation of the maths teachers in a professional learning program.
A charitable foundation provides $70 000 per year in general donations. Disadvantaged schools and their teachers can access these funds to build capacity in maths teaching and learning. The money is used for initiatives such as on-site professional learning in maths for primary school teachers, teaching relief for a maths specialist to conduct training with teachers in their community and the development of a booklet of lesson plans and pedagogical guidance for teachers.
A university provides an annual grant to the value of $20 000 to support teachers in remote communities to attend maths teaching conferences and workshops. The participating teachers need to demonstrate the impact of their professional learning on their teaching practices.
A technology company provides $50 000 to sponsor a project led by schools in a disadvantaged community to create online resources and videos to support maths teaching practices in their local community.
Examples of projects
Professional development placement
Mary is a maths teacher in a low SES school. She does not have a qualification in maths. She has limited confidence in teaching maths to her Year 6 classes. She has identified a buddy teacher Jane who is a maths coordinator in a high-achieving metropolitan school. The buddy teacher has offered Mary the opportunity to shadow her teaching work and that of her colleagues for a month. The school is supportive of the placement and has given Jane time to plan a teaching itinerary for Mary.
Mary's school is also supportive and will release Mary for the placement. However, the school cannot afford the full costs of teaching relief and requires a $3000 contribution.
Mary also requires a $2000 contribution for her accommodation. She has applied for a grant of $5000. Mary has agreed to run a series of professional learning workshops for her colleagues on her return. She will also document some of the different pedagogies between her own school and her host school and publish these in a professional journal.
Professional Learning Grant
John is an early-career secondary maths teacher in a remote school, although he does not have a maths qualification. He works in isolation, as the school does not have experienced and specialised maths teachers, and has to research and create his own teaching materials. There are other schools in the locality but they also lack maths teaching expertise. Due to the school's limited resources, John has not had any opportunity to participate in any subject specific professional learning. This has made the implementation of new curriculum and assessment methods in his maths classes difficult and his students are negatively impacted by the inability of the school to invest more in its maths education.
John would like to apply for a $3000 grant to travel and attend a professional learning program and conference offered by his state education authority. He has also organised to visit a number of metropolitan schools to learn about their approaches to the new curriculum and assessment requirements. He plans to document his findings and lead a number of workshops for maths teachers in his community. He is willing to become a point of contact to help and coordinate the other teachers.
Workshops
Peter works in a low SES metropolitan school. He is an experienced and passionate maths educator and has developed some good techniques for engaging his students in learning. He has kept up to date with his professional learning and produced some good quality resources that are used by other teachers in his school.
Peter would like to run a professional learning series for maths teachers in the schools in his community. This would involve setting aside four days per month for three months to develop and deliver his professional learning workshops. He would like to apply for $4000 funding so that his school can afford to release him from his regular teaching for these days to run the professional learning activities. The activities and resources that Peter creates will be made available to all maths teachers on a website. 
Videos
Claire works in a low SES school and would like to apply for $5000 to produce a series of videos of her teaching practice that she can share with her peers. The videos focus on teaching basic numeracy skills for students who struggle with their maths. Claire has developed some successful techniques that her students find engaging and this has led to improved achievements in their basic skills. This work has been recognised by the principal of her school who has allowed Claire some time to document her practices and share them with her colleagues. The school is now supportive of a video project that would aim to share Claire's expertise with other schools in the locality.
Schools
Five disadvantaged primary schools in a low SES area would like to collaborate to run a professional development series of workshops on reflective maths teaching practices for their teachers.  The initiative is led by the local maths coordinator in one of the schools. The schools would like to invite an expert maths educator to work with their teachers intensively over a few days with a focus on developing new pedagogical approaches to teaching the curriculum. The teachers will then implement the learnings in their classrooms over a period of four months, after which the expert will return to the schools to conduct some further workshops with the teachers to reflect on their changes of practices. The schools will organise all the logistics, travel and accommodation for the expert but have applied for $7000 to cover the training fees.