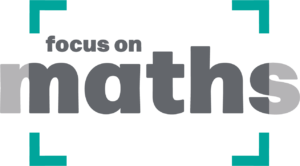 A professional learning initiative from AAMT

Focus on Maths is an AAMT initiative that aims to help build equity of access to maths education and improve the maths skills of students across a range of schools in Australia, by building capacity in maths teaching.
Focus on Maths recognises the enduring research base which shows that teacher efficacy is one of the biggest school-based drivers of student achievement. Supporting the development of good maths teachers in local communities is one of the best ways to improve maths achievement in schools across Australia. 
The Focus on Maths program achieves this by funding local initiatives such as professional learning in maths education for teachers working with students in the F—12 years.
Provides funding for the Focus on Maths program
Develops teacher's mathematical content and pedagogical knowledge
Targeted towards disadvantaged schools
Tailored to locally identified professional learning needs
Incorporates grants ranging from $2 000 to $30 000
Apply for a Focus on Maths grant
How does my school apply for a Focus on Maths funding?  All applications should be submitted via our online portal.
The application form is in two parts:
Section 1 collects essential data such as contact details and demographic information about your school, including the type of school, location and ICSEA score.  Much of this information needs to be sourced from ACARA's myschool website. 
Section 2 asks you to describe your proposed initiative in more detail, outlining why you are applying for Focus on Maths funding, how you will use the funding if your application is successful and what outcomes you expect to see from your project.
You can begin your application and return to it later by re-clicking on the application link from the same device. Your application will only be considered for funding once all questions have been completed and you have typed in your name in the final question (Question 19).
How to complete the application form— Section 1
How to complete the application form— Section 2
Sample applications
We have prepared some sample applications to illustrate the type of information we might expect to see in some typical applications. As all initiatives are uniquely tailored to each local school these are just examples for illustrative purposes.
Sample 1: Secondary government school in a major city targeting engagement and numeracy skills. View
Sample 2: Small regional government primary school with inexperienced staff targeting multiplicative thinking. View
Sample 3: Cluster of Catholic primary/secondary schools serving Aboriginal and Torres Strait Islander communities wanting to build cultural connections in their mathematics teaching and learning. View
If you have any queries or need support in relation to your application, please email us 
What happens after I apply?
Immediately on submission, you will receive a message on screen thanking you for your application.
We review submissions in rounds based on fixed closing dates. All submissions received in a round are considered, evaluated and compared based on the overall program goals, in a three-stage process incorporating both AAMT staff and an external independent specialist.
We will be in touch within 4-6 weeks of the date that the application round closes to advise you of the outcome of your application. Possible outcomes include:
Approval (immediate progress):

 If your application is approved for immediate progress, we will begin work with you as soon as is practical to develop a Maths Improvement Plan, detailing the specific initiative(s) that will be implemented in your school(s).

Approval (deferred): This

 outcome is similar to above, but reflects the fact that we are only able to manage and implement a limited number of projects at one time. We will agree on an implementation timeline for your project, which typically will incorporate a delay in the start date of between one and two school terms.  

Declined (encouraged to re-apply)

: This outcome would typically result if your school meets the criteria for a Focus on Maths grant, but our selection committee found that your proposal in its current form, did not. This might be because the proposal did not include enough detail of the issues faced or of the proposed intervention. This response might also be given if the cost effectiveness, sustainability or impact of the proposed project needs further consideration. Specific feedback will be provided to support you in deciding whether and how to re-submit your proposal.

Declined: T

his outcome indicates that your school or the proposed initiative do not align with the goals of the Focus on Maths program. This outcome may also result if the Focus on Maths program receives a very significant volume of applications, far in excess of the available funds.
What happens after my project is approved?
Once your project is approved we will work with you to develop your Maths Improvement Plan. This outlines in more detail your proposed maths intervention and includes the:
project overview:

taken from the initial application

project rationale/goals

: the primary and secondary impacts you hope to see on both teachers and students, identification of any teaching areas, pedagogies or specific skills you wish to focus on developing or students you wish to target, culminating in a project goal statement

project solution

: full details of the identified intervention eg professional learning provider, course content, delivery methods and timeline and resource requirements, including a confirmed budget

participants

: a list of all participants in the intervention/professional learning

impact assessment:

an outline of how the achievement of the project goals will be assessed, through surveys and interviews (with staff only, no data is collected from students) and including consideration of the sustainability and continuation of the initiative post-funding.
Once the Maths Improvement Plan is agreed by all parties, funding and implementation can begin.
Further details
Support maths education in disadvantaged schools
Your donations can provide:
Professional training for maths teachers
Books and classroom resources
Access to digital materials
Support for leadership in maths and STEM education
Mentoring, exchange and professional opportunities for maths teachers
Grants may be made available for communities, schools or projects.
All projects are assessed for their impact on maths education outcomes.
This project is run in partnership with Schools Plus. Donors qualify for tax benefits.