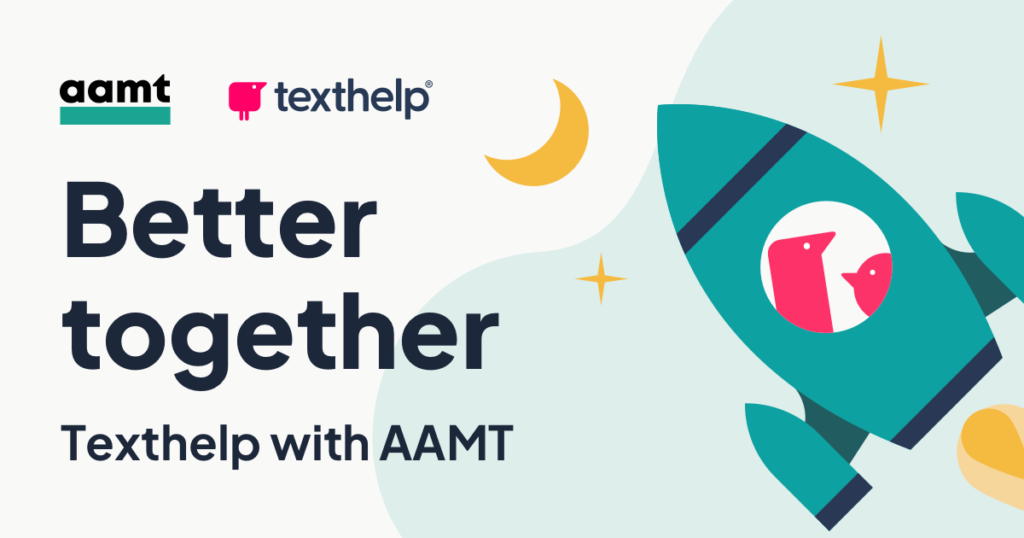 AAMT are proud to partner with Texthelp. 
We exists to champion exemplary mathematics educations across Australia through advocacy and advisory. We believe that this partnership will help to accelerate and strengthen this. Through our partnership we'll be providing useful resources for maths educators including webinars and other professional learning opportunities. All members of AAMT can try Texthelp products Read&Write and EquatIO for free.
About Texhelp
Founded in 1996, the Texthelp Group is a global technology company helping people all over the world to understand and to be understood. Our mission is to help unlock everyone's full ability and realise their potential through innovative technology. 
With over 40 million global users, our easy to use support tools Read&Write, EquatIO and WriQ, give students extra help with reading, writing and STEM.
You can find out more about this partnership and access resources at
text.help/AAMT